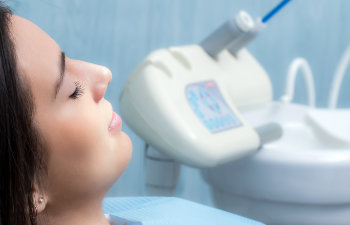 Did you know that nearly 6 out of 10 adults avoid going to the dentist due to fear or anxiety? According to study results from Hello Products, dentists were feared almost seven times as much as neurologists, and more than twice as much as surgeons. If you can identify from this type of dental phobia, you should know that there is a simple solution called sedation dentistry.
What is Sedation Dentistry?
Sedation dentistry, also called sleep dentistry, is widely used among modern dentists as a way to help patients relax in the dental chair and receive the dental care they need and deserve. There are various forms of sedation dentistry and it can be safely used for children and adults for complex dental treatments as well as simple teeth cleanings. At Dental Care Acworth, we proudly offer Nitrous Oxide sedation, or "laughing gas," as the most preferred type of sedation dentistry.
Misconceptions About Sedation Dentistry
If you aren't taking advantage of sedation dentistry, you may be believing some of the common misconceptions surrounding this valued service at the dental office.
Here are some of the most common myths about sedation dentistry using Nitrous Oxide:
Sedation Dentistry Puts You to Sleep
While sedation from a surgeon may indicate general anesthesia, sedation dentistry doesn't work the same way. Instead, you will be relaxed but remain completely conscious and even able to communicate with your dentist during treatment.
Every Patients Receives the Same Dosage
Sedation dentistry is never a one-size-fits-all approach. Instead, nitrous oxide can be titrated to meet the patient's exact needs based on health, age, weight, medical history and desired level of comfort.
You'll Have to Arrange Transportation and Take Off Work
One of the best perks of nitrous oxide sedation is that there are no lingering side effects. Patients are immediately released to drive themselves home and return to normal activities for the rest of the day.
Sedation Dentistry is Expensive
Not only does sedation dentistry involve little out-of-pocket expense for the patient, but it is typically covered by most insurance policies. Most importantly, it could save you from costly dental problems if you would have otherwise avoided the dentist altogether.
Find a Sedation Dentist in Acworth
You deserve to be comfortable at your next dental visit. Call Dental Care Acworth to learn more about our options in sedation dentistry.