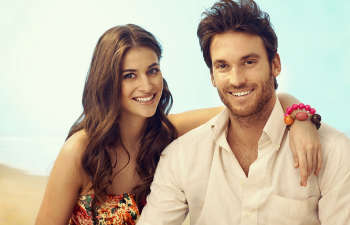 If you don't have dental coverage under your healthcare benefits package, you're not alone. Many employers and enrollees don't have medical plans that include oral health services. At Dental Care Acworth, we've taken steps to make it easier for you to keep your smile healthy without breaking the bank.
Join Our Private Membership Program
Skip the middle man and sign up as a D3P member to access preventive care and discounts of up to 60% on major dental work. We even offer specials on treatments like teeth whitening and Invisalign braces.
Unlike traditional dental insurance, being a D3P member provides additional benefits, like:
No waiting periods
No annual maximums
No claims to file or reimbursement checks to wait on
No surprise bills in the mail
No pre-approvals to wait on
Enroll as an individual, couple, or family and start saving right away. The plan is available for as little as $9.99/mo. for adults and $5.99/mo. for children after the initial enrollment fee.
A Delay in Dental Care Could Cost You
It's not uncommon for people to skip out on trips to their dentist when they don't have insurance coverage. But the time between visits can allow for severe infections like gum disease and tooth decay to develop. Before you know it, the problem is extensive and costly to treat.
Ongoing preventive care allows our Acworth dentists to screen for problems when they're smaller and more affordable to correct. That way you can save on a small filling instead of a complex root canal a few months down the road.
Find out more about our private in-house savings plan or enroll today. Call our Acworth office for additional information.