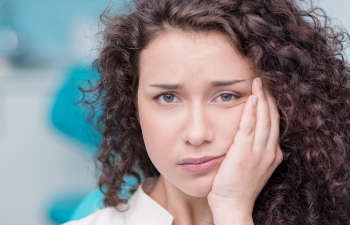 Are you in pain? A broken or abscessed tooth can wreak havoc on your important plans. Whether you're headed to a business meeting or to classes for the day, there's nearly nothing as uncomfortable as a toothache.
If you're experiencing a dental emergency, here's what you should do:
Check Your Mouth
What's causing the pain? Check for symptoms of:
Abscessed teeth (a "pimple" along the gums)
Bleeding or swelling
Broken teeth
Items stuck between the teeth or under the gums
Take an Anti-Inflammatory or Apply a Cool Compress
Most dental pain comes from inflammation or infection. Ibuprofen is a good pain reliever to take to minimize discomfort. Alternating a warm and cold compress can help to alleviate any swelling before you can get to our Acworth dentist's office.
Gather Any Broken Fragments
If a piece of your tooth has broken off, try to relocate it. Store it in a small container of contact solution or milk and bring it straight to our Acworth office. It may be possible to bond it back into place, if we see you within the first hour. Completely avulsed (knocked out) teeth can be placed back into the socket in some situations.
For broken crowns, place your restoration in a zip-top bag so as not to lose or misplace it.
Call Our Acworth Dentist
At Dental Care Acworth, we're always ready for your dental emergency, even if you're not. Trauma or an accident to your mouth shouldn't be ignored. Call us immediately and we'll walk you through what to do next.
Contact us right away for fast care to alleviate your discomfort and save your smile.